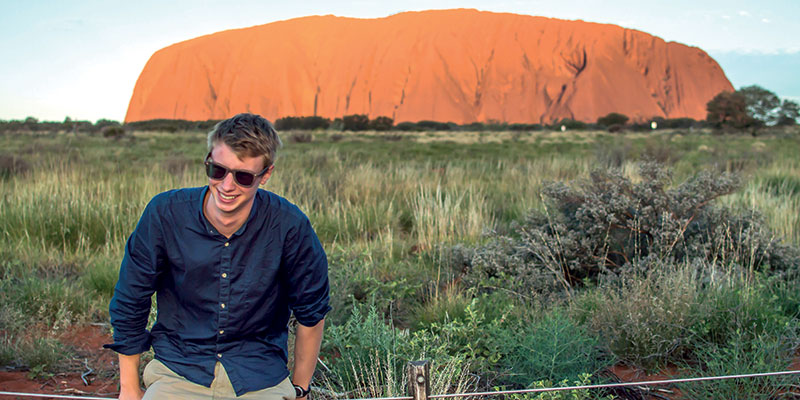 You could experience another culture, make new friends and change your perspective by studying abroad as part of your degree. Most of our courses offer the chance to study abroad, whether as an eight week summer course or for a full year.
We have one of the widest ranges of study abroad opportunities in the UK
You could spend time studying in Europe, Canada, Australia, New Zealand, Singapore, Hong Kong, South Africa, Korea and Latin America among many other options - we have over 300 university partners worldwide.

Studying abroad gives you the opportunity to improve your confidence and increase your employability by developing your skills and experience. You could even have the choice to be awarded an international or European variant of your degree, helping you stand out to employers.

You don't need to be fluent in another language to study abroad - in some partner institutions the teaching is in English. Over 900 Leeds students study abroad each year and more than half of these are not studying a language degree. If you do need support, our Language Centre could help you to learn a language before you go.

Find out more about studying abroad and working in another country.

Erasmus+
We've been awarded the Erasmus Charter until 2020. View the Erasmus charter (PDF) or read our application for the Erasmus charter (PDF).
For the latest information and advice on Brexit please visit our Brexit information for students.