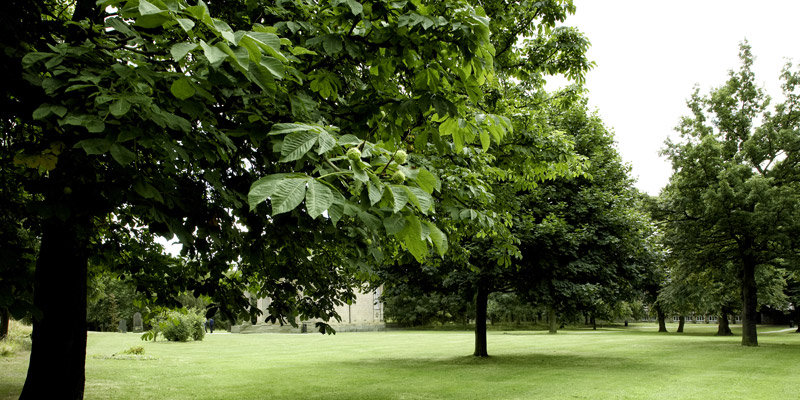 If you want to get out into the great outdoors there are a number of green spaces on campus for you to enjoy.
A highlight is our sustainable garden with fresh food intended to be picked. Instructions of what to pick and how are available around the garden, which can be found next to the Roger Stevens Building.
Anyone can join in with regular gardening sessions which run every Thursday from noon to 2pm.
To get involved email sustainability@leeds.ac.uk or visit our sustainability website.
Other green spaces include:
St George's Field between Cemetery Road and University Road, a great place to relax and unwind
wildflower area behind the School of Earth and Environment (including a bee apiary)
rooftop garden on the Laidlaw Library (including three beehives)
space behind Leeds University Business School
edible campus corridor through Leeds, including the sustainable garden, fruit trees in St George's field
fruit trees and edible border plants at the end of Lyddon Terrrace, and edible plants at the Social Sciences plaza

Off campus
Leeds has 62 community parks, with facilities including playgrounds and sports pitches. The nearest to the University is Woodhouse Moor, a 26 hectare park just on the edge of campus. Find out more
Campus and city trails