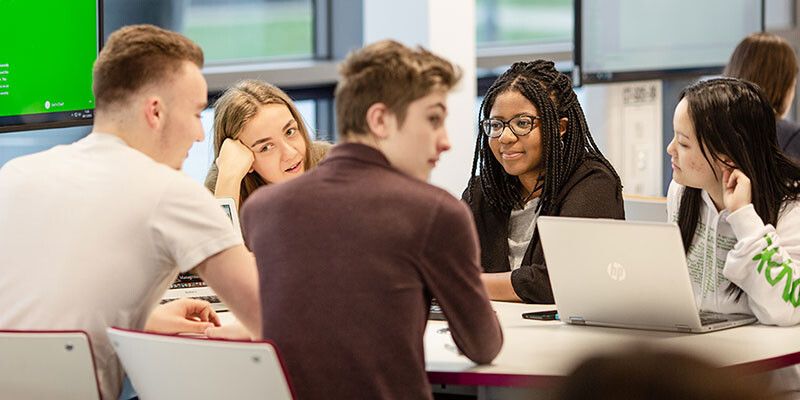 Leeds Futures is a national outreach programme designed for individual learners in Year 12 / Year 1. It provides students with the opportunity to learn more about a subject area they are interested in pursuing at university, whilst developing their study skills and careers awareness.
Students enrolling on the programme choose to specialise in a particular subject area. They will then attend a variety of subject-related activities alongside receiving advice and guidance on practical matters such as UCAS applications, accommodation choices and student finance.
Apply
Applications for Medicine and Dental Futures will open week commencing 2 October and close week commencing 20 November 2023.
Applications for all other Futures programmes will open on Tuesday 21 November 2023 and close on Sunday 4 February 2024.
For details please follow the link to the programme you are interested in.
Arts and Humanities
Health Sciences
Social Sciences
STEM
How it works
Students sign up, individually, to a subject-specific Futures strand and take part in a sustained series of activities throughout Year 12 until the point of submitting their UCAS application in Year 13 / Year 2.
Over the course of the programme, students will experience what it's like to study a particular subject at the University of Leeds. They will take part in after-school live webinars, Q and A sessions with existing students, and attend on-campus taster days.
Year 12 / Year 1 Spring term
Following registration, students will be sent a programme for their chosen subject area. This will include a range of activities including subject-specific webinars, study skills sessions and broader talks to support students in applying to university and the routes available.
Year 12 / Year 1 Summer term
Students will be invited to attend a campus taster day to gain an insight into student life and what it's like to study their chosen subject area at Leeds. Taster events include lectures and workshops, chats with current students and a campus tour.
Year 13 / Year 2 Autumn term
Focusing on the university application process, students will be offered sessions to support them with the UCAS process and writing personal statements. Students will also be provided with an overveiw of Access to Leeds and the support provided by the University's Plus Programme.
Eligibility
Priority for places on our Futures programmes will be given to students who live in an area with low levels of progression on to Higher Education (use our online postcode checker) and/or who meet one or more of our other Access to Leeds criteria:
Certain programmes may include additional eligibility criteria. For specific information, please look at the webpage for the Futures programme that you are interested in applying for.