Coronavirus (COVID-19) research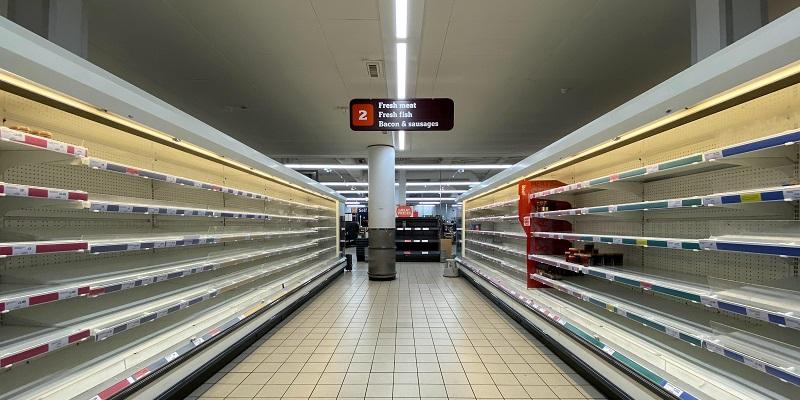 The ongoing COVID-19 outbreak represents an unprecedented challenge for food production, consumption and supply chains across the globe. At GFEI, we are in a unique position to respond to the complex challenges raised by the pandemic. Our interdisciplinary research community brings together expertise from across academia, industry and public policy.
Many GFEI members are working to deliver research into the impacts of the COVID-19 pandemic. Others are considering how we might start to recover, investigating different opportunities to create enduring and sustainable solutions.
If you would like to find out more information about any of the projects listed below, please email: globalfood@leeds.ac.uk
Our research into COVID-19 is ongoing, and we have the expertise to conduct relevant research in the future. To receive regular updates about our research community and expertise, become a GFEI member.
Our research into COVID-19
A number of colleagues working in GFEI have begun research related to Covid-19.
Professor Fiona Smith is Associate Director for AgriFood supply chains at GFEI. She is an expert on international economic law and trade regulation. Her recent work focuses on how the COVID-19 pandemic is affecting complex global food supply networks.
She also recently gave evidence to the House of Commons International Trade Committee on the effects of COVID-19 on international trade specifically related to food supply chains.
Dr Xiaohui Chen (School of Civil Engineering), has been looking at the long-term risks to land use and groundwater pollution following changes in the agriculture sector due to COVID-19. Read his article published in Environmental Geotechnics.
Dr Eleonora Morganti gave a presentation to the Connected Places Catapult where she discussed the possible impacts of COVID-19 during the 'last mile' of the food supply chain.
GCRF-AFRICAP project researchers at the University of Leeds, in partnership with the Food Agriculture and Natural Resources Policy Analysis Network (FANRPAN), are evaluating ways of building resilience to multiple shocks and stresses within food systems in southern Africa.
Dr Claire Quinn and Professor Andy Dougill are working with the University of Pretoria and FANRPAN to conduct analyses on the impact of past disease, climate and market shocks on African Food Systems with studies focused across Ghana, Kenya, Tanzania, Malawi, Zambia and South Africa.
Dr Effie Papargyropoulou is conducting research related to food waste prevention and food surplus redistribution in the commercial sector. This is highly relevant to current changes in the food supply chains due to COVID-19.
Dr Lucie Middlemiss is an expert in sustainable consumption. Her work is particularly relevant in the context of COVID-19. She is working to understand why food shortages and bottle necks occur from a consumer perspective and design interventions to avoid these.
Dr Darren Greenwood (School of Medicine) is the Director of the World Health Organization Collaborating Centre for Nutritional Epidemiology and a member of the Scientific Advisory Committee on Nutrition (SACN), advising Public Health England and other UK government organisations. SACN's remit includes advising on nutritional issues which affect wider public health policy issues such as our response to COVID-19, the nutrition of vulnerable groups and health inequality issues. He has also contributed to a systematic review and meta-analysis of long-term recovery in survivors of COVID-19 outbreaks. He is currently involved in research exploring the impact of lock-down on food purchasing behaviour, and the environmental sustainability of different dietary choices.
Dr Paul Jensen (FSN), Dr Anne Velenturf (Civil Engineering) and Mike Howroyd (Sustainability Service) collaborated with Dr John Lever, Reader at the University of Huddersfield Business School, to investigate the response of local food supply chain actors to the Covid-19 crisis in a project titled: "A Safe and Just Local Food System". The project brought together a network of local actors with collaboration results being used to advise local councils on how they can improve resilience in local food systems and make plans for a Yorkshire wide living lab.
Read more about research projects related to COVID-19 being undertaken in the Centre for Operations and Supply Chain Research (COSCR), part of Leeds University Business School.