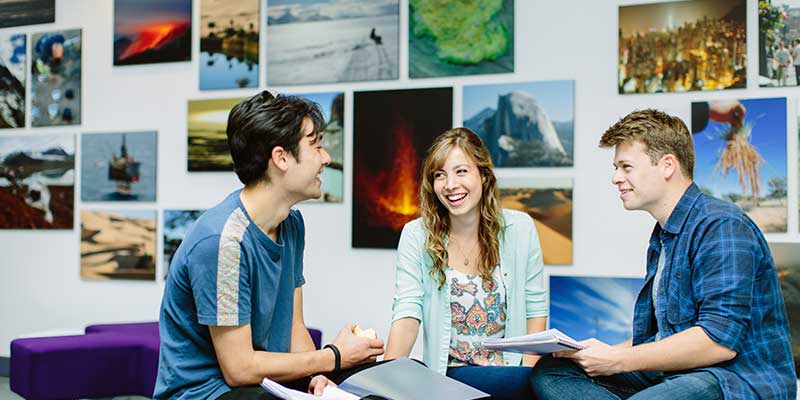 From the moment you arrive there are lots of resources to support you throughout your journey with us.
Our website for current students covers the support and wellbeing facilities offered to you. Here are examples of what's available.
Health and wellbeing
You can access free, professional and confidential counselling and mental health support, through groups, workshops, single-session consultations, brief counselling and web-based self-help resources. If you need longer-term support or treatment, we'll help you identify the most appropriate local NHS or voluntary sector services.
If you have an existing moderate to severe and enduring mental health diagnosis, our mental health advisors provide one-to-one support and will work with you to develop an appropriate support plan. They'll also act as an advocate between you and the University and liaise with external referral agencies.
As well as one of the most comprehensive welfare services in the country, the Union runs a listening and information service run by students for students called Nightline.
Free online peer and professional support is available around the clock, through Togetherall. It's completely anonymous and provides a safe space to get things off your chest and help you feel more in control.
Students with support needs
If you have a disability, mental health or learning difficulty, you'll be offered a range of support. This could include:
Drop-in advice sessions.
Modified exam arrangements.
Access to computers with assistive technology.
The RNIB and University of Leeds Transcription Centre could support you if you are affected by sight loss and other disabilities.
The Leeds Assessment Centre carries out assessments as part of a disabled student's application for disability support funding.
AccessAble has created a detailed access guide to our spaces and buildings.
Get in touch before you start your course so we can discuss your needs and arrange support before you get here.
Be part of our multi-faith campus
Join in with events or talk in confidence with one of our chaplains who are from different faith backgrounds. You don't need to have a particular faith to use the Chaplaincy. It is a place of welcome and friendship for all and can support you during your time at Leeds. We have prayer and contemplation facilities on campus and Leeds University Union's clubs include faith-related student societies you can join.
More information
If you're on campus, our Student Services Centre can advise you on issues including accommodation, registration and fees.
You can also get free and confidential support and advice independent of the University, through the Leeds University Union student advice service. It specialises in housing, money and academic concerns.
Read the University's Policy on dignity and mutual respect (PDF).