The Leeds Institute of Textiles and Colour (LITAC) activities are supported by one of the most extensively equipped research facilities in the world.
Examples of our facilities are summarised on this page.
Textile facilities
Chemistry Lab
In addition to the formulation of polymer solutions, chemical finishes and dyes, a range of chemical characterisation techniques and application technologies is available to enable fibre composition and properties to be modified and measured.
Materials Testing Lab
Two comprehensively equipped laboratories are available to measure the multitude of parameters that govern the quality and fitness for purpose of textile materials. Facilities also include specially developed instruments developed from our research.
Yarn Spinning, Knitting and 3D Weaving Innovation Centre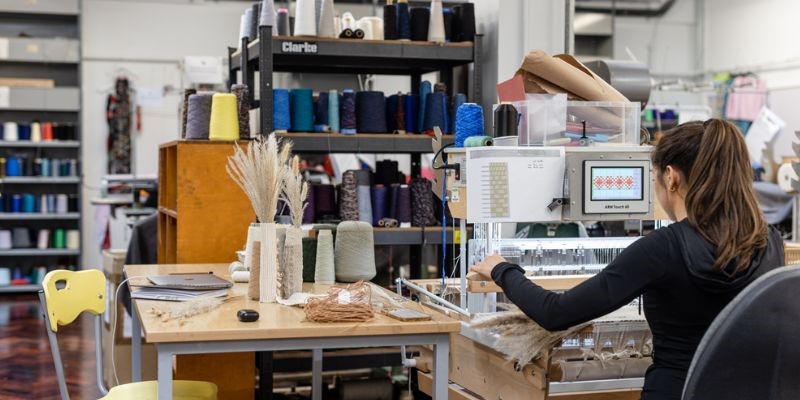 Lab-scale fibre-to-yarn spinning equipment is available in addition to extensive fibre extrusion capabilities in the adjacent laboratory. In addition to full garment weft knitting capabilities, the 3D Weaving Innovation Centre houses a state-of-the-art loom suitable for producing complex 3D fabrics for apparel and technical textiles.
Nanofibre and Sub-Micron Fibre Manufacturing
Facilities for producing webs containing nano- and sub-micron fibres are available, in addition to a comprehensively equipped nonwoven research laboratory.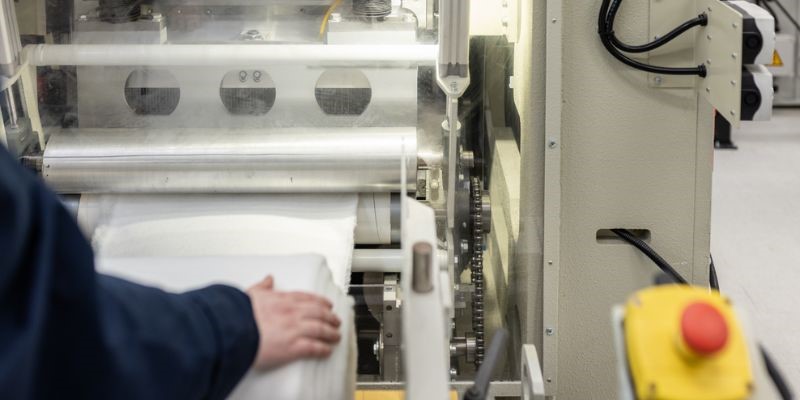 Wet and Dry Processing Lab
This facility enables dyeing and finishing of fabrics using a broad range of techniques. These processes are vital to the production, performance and aesthetics of textile materials, and can add significant value.
For further details of our laboratories please visit our equipment page.
Colour Facilities
Psychophysics Lab
This is one of three labs that encompasses the whole spectrum of Colour Science, psychology and application, supported by a partnership with VeriVide.
Lighting Lab
Modern LED (light-emitting diode) lighting allows us to control the spectral profile of the light emission and its intensity, which in turn gives us the opportunity to optimise the lit environment. Eye-tracking facilities are also available to assist with characterising consumer response and behaviour.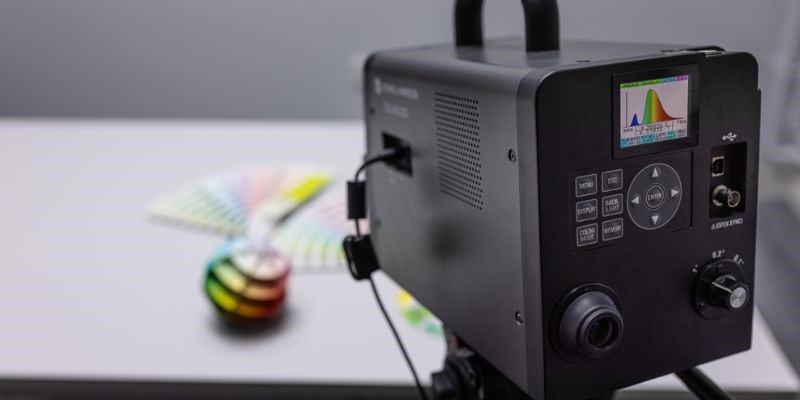 Fashion Design Facilities
Fashion Studio
The fashion studios harness modern garment manufacturing techniques, including 3D CAD (computer-aided design)/CAM (computer-aided manufacturing), pattern cutting, marker making, layplans, grading and garment assembly techniques. Our fashion facilities are also enhanced by the Future Fashion Factory and internationally unique archives which support the creative process: