Our strengths at LITAC are fashion and textile design, design history and marketing and management, underpinned by our Centre of Excellence Future Fashion Factory.
Future Fashion Factory
Future Fashion Factory (FFF) is a collaborative research partnership, working closely with industries across the fashion supply chain and informs fashion research at LITAC.
The FFF was originally established following a £5.6M investment by the UK government's industrial strategy fund. It is focused on developing advanced digital and textile technologies and new tools to transform the industry's competitiveness and ability to innovate. The development of viable circular economies are key to addressing the need for increased competitiveness, productivity and to enable long-term sustainable development. Key areas of research activity within FFF include:
designing the right product, for the right customer at the right time, reducing waste
shifting from linear to circular economies, establishing improved recycling and reuse techniques, and creating new business models
shortening product development cycles and lead times to increase agility
developing STEAM-based fashion designers capable of exploiting new textile and digital technologies as part of the creative design process.
Future Fashion Factory at the University of Leeds video (YouTube)
Textile and fashion design
The Textile and Fashion Design Research Group addresses multiple aspects of the textile and fashion sector, such as:
sustainability end-to-end across the sector
technical design and pattern cutting
data driven design
garment production
design production management
illustration and photography
fashion and textile merchandising and styling
trend analysis
historical dress and textiles.
Research activities include understanding and addressing modern slavery in the fashion and textile industry, encouraging public engagement with textile waste management and developing high quality digital communication tools, including creating virtual 3D garment draping as a service.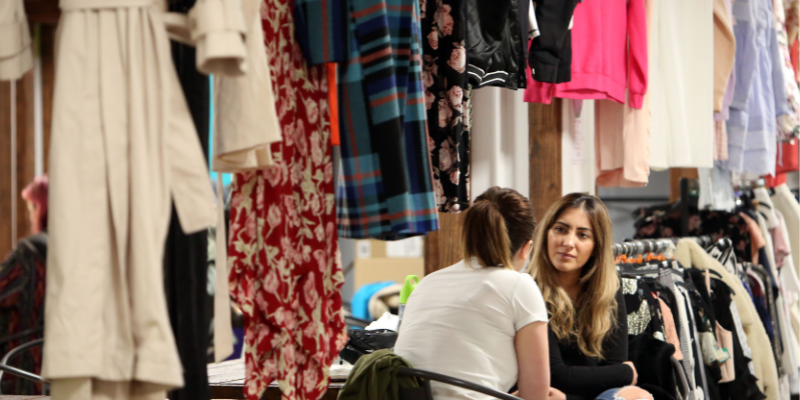 Fashion marketing and management
The Fashion Marketing and Management Research Group's interests include, but are not limited to:
fashion consumers
marketing and management
digital innovation
brand design and marketing
retailing and visual merchandising.
The group address a wide range of environmental, cultural and economic challenges that are currently facing the creative sector, offering new insights into the future direction of the fashion industry.
Archives and collections
Fashion research is supported by major national archives and unique collections on the University of Leeds campus. These resources include:
Yorkshire Fashion Archive a unique collection of haute couture, fashion garments and everyday clothing and accessories, representing over a 100-year period
International Textile Collection (formerly ULITA), a worldwide collection of textile artefacts, including Chinese Qing dynasty embroideries, Kashmiri shawls, Mediterranean and near eastern embroideries, block-printed cottons from Pakistan, Javanese batiks and ikats, Japanese textiles, West African weaves, 19th and 20th century European textile samples, natural and man-made fibres and glass plate teaching slides
M&S Company Archive a unique collection containing over 71,000 items, dating from 1884 to the present day, comprising garments and other artefacts, written, photographic and digital records of the Company's development.