Future Fashion Factory community member Hylo is leading the way in accelerating environmental change in the athletic footwear market.
Hylo's mission is to be a movement of Athletes for Planet, using materials science to make performance products with minimal impact to the environment. Their long-term goal is to eradicate the use of petroleum-derived materials in their products using materials science innovation.
Hylo's new £2.5 million investment by Eka Ventures, with participation from Redrice Ventures, will help accelerate them to reach that goal. The investment will be used to help more people find the footwear. Currently only available direct from Hylo, brand awareness will be a major focus.
Collaborating with Professor Richard Blackburn at the University of Leeds, they trialled new end-of-life recycling processes, supporting their development of a circular manufacturing model where used footwear can be recycled back into new products.
Polyester is the world's most consumed textile fibre, yet recycled polyester only contributes to 15% of total production, almost all of which is made from plastic bottles. In order to meet the UN's Sustainable Development Goal of recycling 90% of PET plastic by 2030, chemical recycling, specifically fibre-to-fibre recycling is essential.
However, this does not just apply to standard polyester. For true circularity, it is essential that all products can be recycled. Developing methods that enable fibre-to-fibre recycling of polylactide will bring about a circular economy for Hylo products by considering their full life cycle, not just the materials from which they are made.
Hylo's Product Life Framework sets out a methodology and vision for keeping products and materials in use for as long as possible. The framework provides consumers with a variety of options to consider when their footwear is no longer wearable; they offer re-sale, care and repair, and recycling services. Customers receive a credit against a new pair of shoes when they return their old pair. The need for change was one of the reasons that attracted Eka Ventures to the company. Their overarching aim is to extend the product's life and, on disposal, prevent the product from going to landfill.
Professor Blackburn said: "It is great working with Hylo because they are a company who understand sustainability and the importance of understanding the environmental impact of consumer products through their full life cycle. The collaborative research we're working on is moving Hylo products towards increasing circularity, and is adopting a detailed scientific approach to recycling the materials using new innovation. It is great to be working on a project that is uncovering both new science and also has the potential for impact at the product level."
One of Professor Blackburn's research interests is how we make more sustainable choices in the materials we use in consumer products. This has increasingly meant shifting the focus to renewable sources of materials, and polylactide, a polyester derived from corn, represents a more sustainable option compared to standard polyester.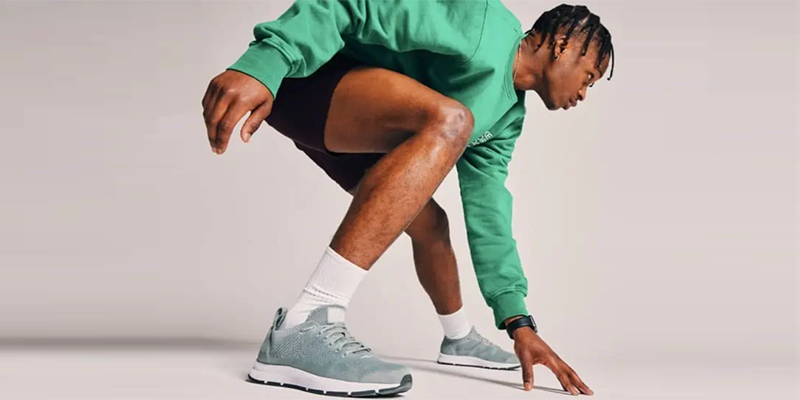 Michael Doughty, Hylo's Co-Founder and Managing Director said: "We are delighted to have the support of the Future Fashion Factory as we continue to make innovation our activism, in our mission to protect the future of running and sport."
Using their Athletes for Planet network – which includes footballer Patrick Bamford, Olympic cyclist Jack Carlin, and Rugby World Cup winner Vicky Fleetwood – they want to influence positive change through the brand.