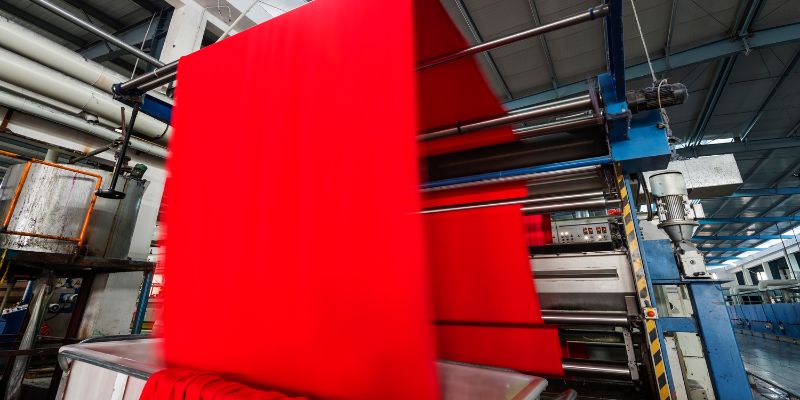 A sustainable fashion expert is the first academic to be elected to the board of the Zero Discharge of Hazardous Chemicals (ZDHC) Foundation, an organisation aiming to reduce the chemical impact of fashion production on the planet.
Dr Mark Sumner, lecturer in Sustainable Fashion at the University of Leeds' School of Design, has been appointed as the first Academic Director on the board of the ZDHC Foundation based in Amsterdam, the Netherlands.
Dr Sumner said: "The fashion industry needs to act collaboratively and quickly to reduce its negative impact on our planet. I look forward to representing the academic voice as a director on the ZDHC board, and I see it as a fantastic opportunity to help drive positive change across the industry."
Working to protect the planet
ZDHC unites a global community of brands, manufacturers and chemical suppliers from across the fashion world to achieve the common goal: protecting the planet by reducing the chemical footprint of textiles, apparel and footwear.
The organisation has more than 150 active contributors including some of the largest international and UK brands, including H&M, Zara, ASOS, Adidas, Nike, Puma, Primark, M&S and Burberry.
Fashion manufacturing often uses large amounts of chemicals as well as freshwater, which is released as wastewater at the end of the manufacturing process.
By using safer chemicals and wastewater treatment technology, following ZDHC's Roadmap to Zero guidelines, the industry can prevent hazardous chemicals remaining in the wastewater and entering the water cycle, as well as reducing air emissions posing a threat to the environment, biodiversity and human health.
Collaboration and education
ZDHC evaluates how well the community is implementing the programme in their leader programmes and provides clear steps for brands, manufacturers and chemical suppliers to drive continuous improvement on the industry's journey to phase harmful chemicals out of their supply chains.
Brands who commit to the Roadmap to Zero have their progress tracked publicly on ZDHC's Detox Live map.
ZDHC also helps to drive behaviour change through collaboration and education towards better, more sustainable wastewater practices.
As the first Academic Director on ZDHC's board, Dr Sumner will support the organization by expanding its academic network and guiding the strategic direction in building those relationships.
Frank Michel, Executive Director of ZDHC, said: "Our board is now well-balanced with a mix of business acumen, industry knowledge, and academic perspectives to support us as we move forward".