A new base has been completed for the Leeds Institute of Textiles and Colour (LITAC) in the Clothworkers' Building Central and Link, with the management team due to move in this week.
LITAC is a collaborative University of Leeds research Institute that was founded in 2021. The Institute sits within the School of Design but works across campus coordinating expertise and resources to address global research challenges related to textiles, colour and fashion. The Institute brings together world-leading research capabilities in design, science and engineering, including centres such as the Future Fashion Factory (FFF), the 3D Weaving Innovation Centre (3DWIC) and the Clothworkers' Centre for Textile Materials Innovation for Healthcare (CCTMIH).
Whilst LITAC seems new, it has roots dating back almost 150 years in textile and colour research. Building on the generous support of the Clothworkers' Company in 1874, the legacy continues as LITAC will be based within the historical Clothworkers' Buildings at the University of Leeds.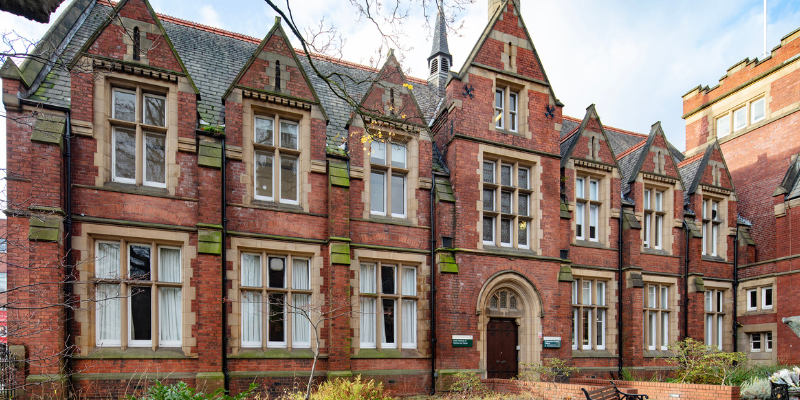 The interior design team worked with Associated Architects to create the bright and airy space which comprises a large meeting room, offices, a reception area with kitchen area.
In consultation with the LITAC team, the interior design compliments the brand identity of the Institute, encapsulating the colours of its logo (black, cream, white and gold) in the style and finishes, whilst also being sympathetic to the historic Clothworkers' Tower building in which the office sits. The design of the space reflects the research pillars of the Institute, through the inclusion of a variety of materials, colour, lighting and textures. The space has been designed not only with functionality and comfort for the team at its core, but also to provide a collaborative place for hosting the Institute's research partners across different industries in a professional and creative environment.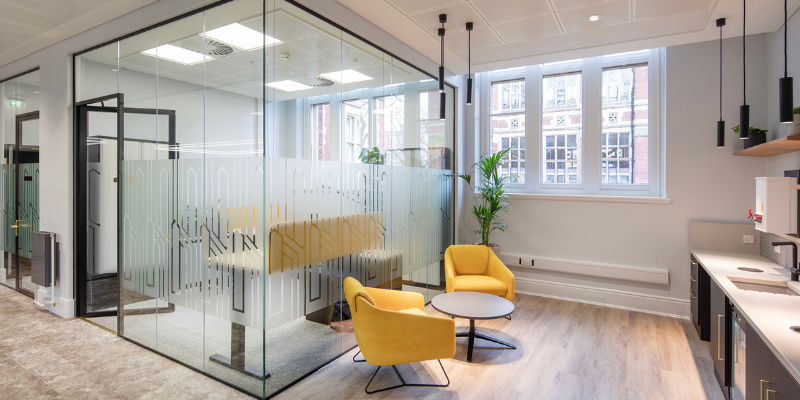 Professor Steve Russell, Director of LITAC, said: "The space has been transformed and provides colleagues with a superb facility for collaborative discussions, right next to the Institute's extensive research labs and equipment. With a dedicated entrance off Clothworkers' Court, we look forward to welcoming all visitors to the Institute."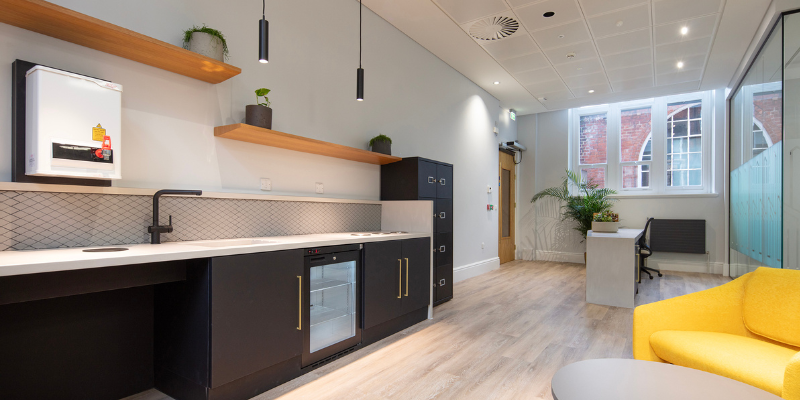 David Oldroyd, Interim Director of Development, Estates and Facilities, said: "The area was previously used by Chemistry and there was a lot of work to do before the build started, including dismantling fume cupboards and opening up the space. Lodestone were employed to do the build and have done a great job. It was a pleasure for the Estates team to work with LITAC, who have excellence in design at the heart of their work. The result is a high spec, highly functional and inviting space."