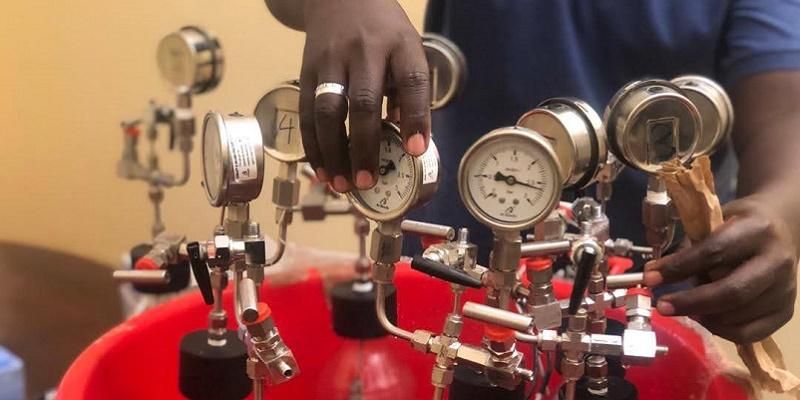 As the world moves towards more sustainable energy usage, there is a risk that long-standing energy inequalities will be exacerbated. Around 840 million people in the world – 11 per cent of the global population – are still without electricity, despite recent improvements.
Close to three billion people worldwide are still reliant on inefficient and polluting systems to cook their food, resulting in around 3.8 million deaths each year from household air pollution.
But energy poverty is not just confined to low and middle-income countries. It is prevalent in high-income countries as well. For example, although the challenges are different, fuel poverty (as we call it in the UK) affects some 3.5 million UK households.
Addressing inequalities
The transition to a low carbon future provides an opportunity to address these inequalities. Our researchers are supporting a fair and just transition through:
the development of new technologies to enable self-reliance in sustainable energy
better policy, decision-making and governance around energy and transport.
Our researchers are involved in projects with the European Union and in Netherlands and Belgium, as well as the UK. Read our case study about research into fuel poverty and coping strategies in Scotland.
Our work with colleagues in Tanzania, Congo-Brazzaville, Uganda, Indonesia, India and Nepal, focuses on building capacity in these countries, to help develop resilient energy supply technologies and infrastructure that match local needs. We facilitate sharing of knowledge and resources between projects and countries through the Clean Energy Research Alliance.
Our research to support just energy transitions includes:
mini-grids with hybrid energy generation (solar, wind, biomass) looking at both the technological and socio-economic issues for implementation in Africa and Asia
treatment of biomass to create fuels for clean cooking and power generation in Africa and Asia
understanding the lived experience of those who are in fuel poverty in the UK and Europe, to create a stronger evidence base for policy initiatives
energy and transport democracy – looking at ways to enable fairer decision-making processes and better governance for energy distribution and transport networks, to ensure equitable access
environmental and social justice in sustainable transport, particularly in areas such as walking and cycling.
Work with us on just energy transitions
For enquiries about our research and working with us please email the Energy Leeds team via energy@leeds.ac.uk.