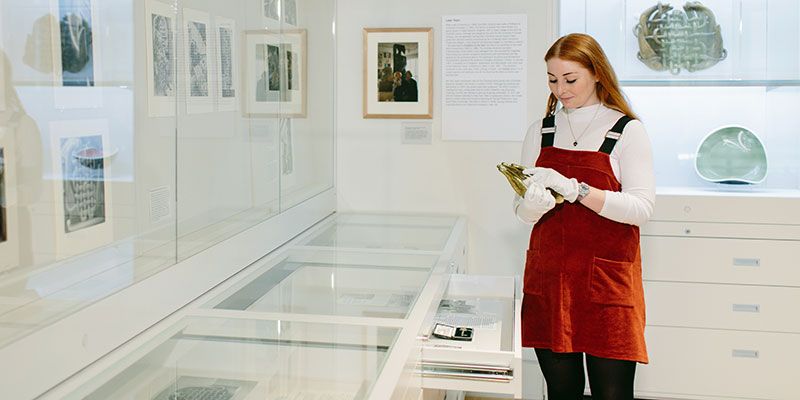 We help you go further at Leeds by offering a range of opportunities so you're ready for whatever you choose to do next.
On your course you'll gain in-depth subject knowledge. You'll also gain transferable skills such as critical thinking, team working, presentation skills and project management – skills that are highly valued by employers.
You'll develop advanced research skills through your dissertation or final project and become a confident, articulate and highly employable graduate. We work with you to make the most of your potential, so you have plenty to offer wherever you want to go.
Your faculty or school may run its own employability programme specific to your discipline, giving you access to industry advice, workshops and employer events. Our award-winning Careers Service also has plenty of resources and support to help you understand your strengths and market yourself to employers.
Internships and work experience
Work placements, projects or fieldwork opportunities through your course allow you to develop industry relevant experience to boost your employability. These experiences are a good way to develop professional skills and gain contacts that are relevant to your sector.
The Careers Service could also help you find an internship or work experience placement, allowing you to learn new skills, build your network of contacts and explore different career paths.
Video transcript: Masters internship at the University of Leeds – Ishan Lee
Volunteering
A fantastic way to enhance your employability and develop new skills is by volunteering – and it's a rewarding way to make a difference. We have loads of opportunities and thousands of student volunteers. Check the Read more about the Leeds Volunteering Hub..
Preparing for a research degree
If you decide to continue onto a research degree after your Masters, we'll give you the support you need. You'll be able to access workshops on academic reading, referencing and researching and writing your dissertation.
The Library offers lots of support to help sharpen your skills. You'll be able to get training in IT skills, time management and presentation skills. You'll also benefit from extensive online resources.
Our global network of graduates
Build your connections and enhance your employability through our huge worldwide network of graduates. As a student at Leeds you'll be able to tap into our community of over 312,000 Leeds alumni in 197 countries. You'll have access to a range of benefits and services, including the Leeds Network, an online career networking platform, where you can develop connections and receive advice and mentoring from Leeds alumni. Our graduates help our students through:
internships, work placements and scholarships
talks and presentations
practical careers advice
mentoring.
Student profile: Nathaniel Brown
Doing my Masters has allowed me to adapt and develop my design skill set unimaginably. The University has lots of facilities available to students.