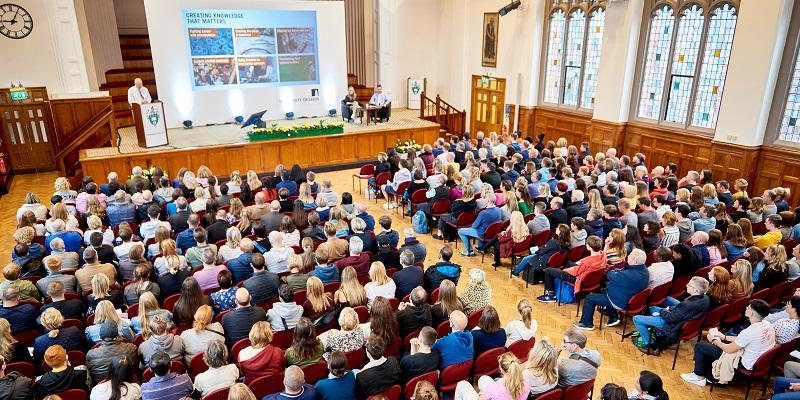 The best way to get a taste of postgraduate study at the University is to visit us and take part in the many activities happening throughout the day.

Download your copy of the postgraduate open day guide which contains a full listing of activities, including times and locations. Below is a summary of the types of sessions you can attend.
Registration
When you arrive on campus, register at the Parkinson Building to pick up your printed copy of the open day guide. Please remember to bring a copy of your booking confirmation email containing your unique barcode to register.
Campus tours
Our student-led campus tours depart every 15 minutes from the Parkinson Building and last approximately 45 minutes. The tour will highlight our excellent facilities including:
Information fair
Find out more about life at Leeds. At our information fair you can:
General talks
Attend our talks to find out more about studying a postgraduate degree at Leeds. You'll hear about the support we provide our students, how to fund your studies, and where a postgraduate degree can take you.
10.30am - 11.15am - An introduction to Masters study at Leeds
11.30am - 12.15pm - An introduction to Postgraduate Research at Leeds
Subject events
Drop-in sessions offer you the chance to visit schools and departments and meet with academic staff, current students and researchers. These informal sessions are an ideal opportunity for you to find out more about your course or research area of interest.
A number of schools are also offering talks, tours and pre-bookable one-to-one appointments. You will be able to see full details of all sessions taking place when the open day guide is available in December.