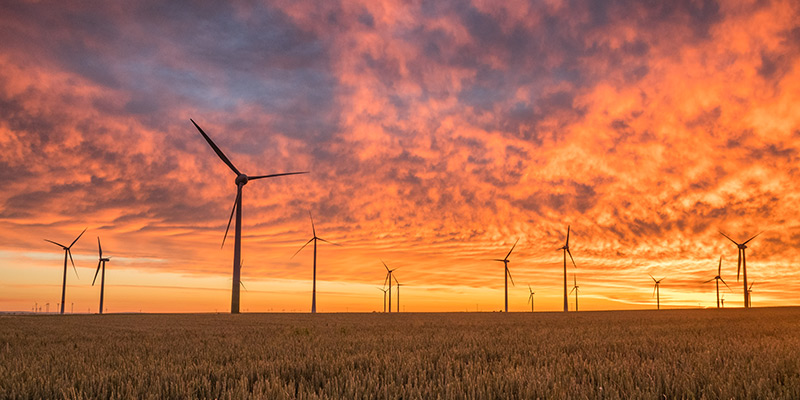 Energy Leeds is working to tackle one of the greatest challenges of the 21st Century – maintaining clean, secure and affordable supplies as part of a sustainable energy future.
The University has a vibrant community of energy researchers and is equipped to tackle the energy challenge by drawing on scientific, technical, environmental, economic, political and societal/behavioural expertise. This gives us a distinctive capability to understand whole energy systems from an inter-disciplinary perspective.
Key strengths
We are working to advance research in key areas including oil and gas, bioenergy, nuclear energy, transport, energy demand and efficiency and low carbon transitions.
We host a number of unique specialist facilities, and with a strong track record of working with industry, business and government we are at the forefront of society's transition to a sustainable energy future.
Facts and figures
we have over 200 researchers and an annual research income of £10m
Energy Leeds has a unique renewable energy laboratory, which houses a suite of rigs capable of assessing the performance and potential of a range of renewable energy technologies. The lab is housed in our dedicated £12m Energy building.
Leeds is ranked No1 in the UK for Bioenergy research funding (EPSRC)
Energy Leeds is the national contact point for the Foreign and Commonwealth Office in Korea on energy, following two highly successful funded projects on Carbon Capture and Storage and Carbon Capture and Transport and energy storage
internationally recognised for our nuclear decommissioning work, the University of Leeds heads a consortium of 10 universities and three key industry partners, looking at ways of dealing with Britain's nuclear waste
Energy Leeds has forged close working relationships with a host of partners, including Arup, Alstom, Drax, Northern Gas Networks and Leeds City Council
we are a founding member of the National Pilot Scale Advanced Capture Technology (PACT) facilities.
our Centres for Doctoral Training in Low Carbon, Bioenergy and Fluid Dynamics collectively represent over 100 PhD students in the energy field.
the Leeds Biomass Continuing Professional Development programme, which has run annually from 2009, has attracted nearly 200 delegates from 60 different companies, non-governmental organisations and government departments.
Major projects
UK Energy Research Centre
Our researchers are active in the UK Energy Research Centre (UKERC) which carries out world-class research into sustainable future energy systems. UKERC acts a focal point for UK energy research and a gateway between the UK and the international energy research communities. Their research informs UK policy development and strategies of public, private and third sector organisations.
Centre for Industrial Energy, Materials and Products
Working closely with government and industry, the Centre for Industrial Energy, Materials and Products (CIE-MAP) conducts research to identify all the opportunities along the product supply chain that ultimately deliver a reduction in industrial energy use. CIE-MAP brings together the four leading UK universities of Bath, Cardiff, Leeds and Nottingham Trent with a range of expertise in engineering, economics, psychology, design, political science and governance. Funded by the Research Council's Energy Programme, CIE-MAP forms one of six centres focuses on reducing energy demand in the UK.
EPSRC Centre for Doctoral Training in Bioenergy
Bioenergy from wood, waste, agricultural residues and energy crops is a major global energy renewable source. However, there are challenges concerning technical performance, cost effectiveness, sustainable production, food security and biodiversity. Our EPSRC Centre for Doctoral Training in Bioenergy aims to address these challenges.
Key people
Professor Peter Taylor
Theme co-leader
Professor Tim Cockerill
Theme co-leader
Professor Andy Gouldson
Theme co-leader
Contact us
Case studies