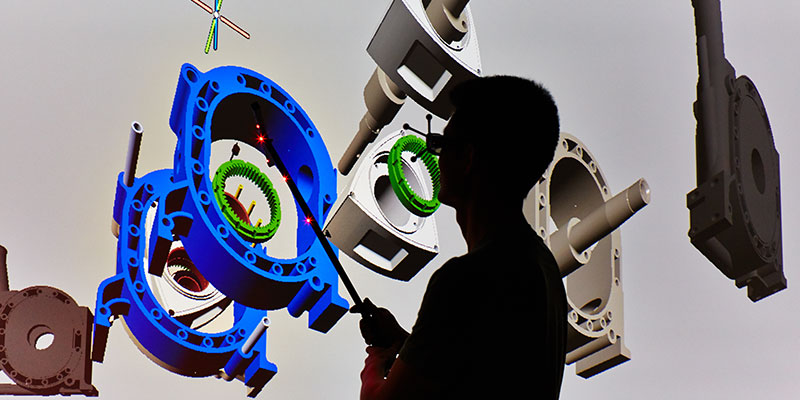 High Value Engineering (HVE) underpins progress in all areas of science and technology. Our research in collaboration with industrial partners such as Astra Zeneca and P&G is helping to make the products of tomorrow possible. In areas such as particulate engineering, nanotechnology, computational fluid dynamics and functional surfaces we are working to enable the solution of tough technical challenges.


A team of industry facing Research and Innovation Development Managers ensure that our fundamental expertise in engineering science will lead to more efficient and sustainable manufacturing processes, as well as creating societal impact through better products

We work closely with industry to identify the challenges requiring radical change in manufacturing and product design. Our range of skills and resources can help us to understand, solve and develop new areas for research.

Our Faculty of Engineering also offers a range of short courses, which are ideal for continuing professional development.
Key strengths
Our experts work across a range of disciplines within the University, including:
Industrial biotechnology synthesis
Socio-technical systems
Medical devices
Assistive enhancive and therapeutic robotic technologies
Fibrous Product Engineering
Structured Formulation
Encapsulation and novel activity delivery
Advanced Materials
Process Scale-up
Facts and figures
Key people
Professor David York
High Value Engineering Lead
Contact
Trevor Lambourne
Research and Innovation Development Manager
T.Lambourne@leeds.ac.uk,
tel: 0113 3432792
John Stanford
Research and Innovation Development Manager
j.stanford@leeds.ac.uk,
tel: 0113 3432402

Mohammed Chunggaze
Research and Innovation Development Manager
m.chunggaze@leeds.ac.uk
Case studies